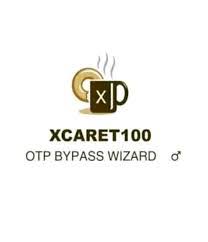 We shall be talking about how to bypass bank OTP verification in Nigeria using Xcaret100 and at the end of the day, you must have learned how to transfer money without otp verification in Nigeria. Just keep rocking but always concentrate on the safety aspect.
Before Now And Even Now, I have been working Online and doing my things on a Code and so many Guys has known me so they prefer working with me on a regular. I don't advertise myself either but in one way or the other and through my work on this site, they get to deal.
If I do the calculation rightly, I have over 23 constant Guys who regularly supply Credit/ Debit cards for Easy Cashout and they are like "Hey John how do you manage to transfer Funds without Otp Verification" because I do it in a matter of minutes and send them their shares so they are very surprised thinking it's very impossible to bypass bank OTP verification
I don't Really Share Most of My Tools even for Money because they are well known even by the Government agents (SARS, Police, and other Bodies, it becomes a problem to us). Most of the secrete tools I use do meet them on my phone on many occasions but because they don't even know their functions they just skip it like a normal app (but don't try That anyway as it's risky).
At the end of this post, I will explain:
The Meaning of Bank OTP Verification
I Will Tell You How possible it's to Bypass Bank OTP verification
I will share one Powerful Tool To Bypass OTP verification in Nigeria
And How to Remain Anonymous During this Transfer
Notice: While You Read Further to Learn how to Transfer money without otp in nigeria, I will Like to inform You that irrespective of the commission rate, We have Officially Stopped Card cashout for Clients for personal reasons and our own Benefits.
What is Bank OTP Verification
OTP means – One Time Password: This One-time password is usually sent By Any Nigeria Bank when Transfers are been initiated online through any money transfer platform such as Flutterwave, Quickteller, Paystack, and every other online place that supports Card payments in Nigeria.
At the Stage of the OTP, The code will be sent to the mobile number or email attached with the bank account. They assume you are the bank owner so you should have access to these details. If you can get and input the password correctly, your transfer will be successful otherwise there's no way forward.
They do this for security reasons at least to reduce illegal funds transfer through banks. You will understand that if you've been doing online transactions before now.
There's No online Store in Nigeria to do transactions without OTP. Am very sure about this. But there are many International online stores where we use Cards without OTP verification. (Those who do Carding will understand this. But this can't work on Local stores in Nigeria.
Is It Possible To Transfer Money Without Otp In Nigeria
Like I always tell people, This Era is a Period of possibility. A period where almost everything is possible.
Have you ever woke up to see debit alerts you never made? If yes, it simply means Men At Work and you should know that the Tech world is growing bigger than the giant you can even imagine. If you have not, I pray it won't happen to you. (But don't doubt the possibilities of things).
To answer the question: Yes it's absolutely possible to do Online Bank Transfer in Nigeria without OTP verification. Very possible and easy with Certain bank hacking tools.
As a Hacker, You don't think like Normal Human, You think beyond the impossibility, You imagine and find solutions to things that people say it can't work. With this, You can make Massive income giving them a perfect solution (that's how Hacking pays)
Most of the Anonymous Hacking Tools online are developed and Designed by Funloaded.org.ng we are specialized in Breaking Bank Codes and passing through bank windows doing normal things anonymously.
You can signup for our Hacking Software Developing Master Class for Just $150. It's one Whole Year Online Hacking course that is only based on the development of bank hacking-related tools. You can Pay Half and at the end of Six Months, You Pay the Rest while You complete the course. Let's keep that aside for now. If you are interested just message us on WhatsApp or send an email message.
Back to Business, We use Encryption from certain international websites where one can do transactions without OTP to build XCARET100. A Hacking tool specifically made for online transfer without OTP verification in Nigeria.
What's XCARET100 And How does it Work
XCARET100 is a Bank Hacking Tool developed to solve the issue of Transferring Funds from stolen or hacked cards in Nigeria without having OTP verification issues.
With the XCARET100 Apk app specially designed for Android users, anyone can make bank transfers without OTP. Let me break down the two functions of this tool.
XCARET100 for Transfer You only have to do your normal Bank Transaction. By entering your card number, Card CVV, card expiration date. XCARET100 doesn't ask for an ATM pin nor OTP.
XCARET100 for Shopping: This Tool Has its own Inbuilt mobile Browser which makes it possible to shop on any online store in Nigeria without OTP. Provided you entered the product link using the XCARET100 browser,
When You Hire us to Purchase things online using your stolen cards, this is the same tool we make use of and it's perfect when it comes to shopping online without OTP. Stop searching for online stores that don't request OPT because there's non in Nigeria. But with the help of XCARET100, your purchase is easy except for one disadvantage stated below.
XCARET100 Don't Work on Jumia and OLX
We have tested and Confirmed it working on almost every Nigerian online store except OLX and Jumia. These two stores have unbreakable codes which make it impossible for the tool to bypass their security.
Each time you try to use XCARET100 on any of these websites, You will still get a request to enter your OTP. It doesn't work but we are still working to see if we can fix and make the tool work on these two stores. The app will surely be upgraded as soon as our research goes through.
How To Stay Anonymous When Using XCARET100
XCARET100 is not completely safe when it comes to doing bank transfers as the transaction details will still be present on the account statement of the victim and with this, You can be tracked down by any government body.
Let me show You how to Use XCARET100 safely without Getting caught.
I personally use the two functions of this app. For making online shopping and also for doing bank transfers. For online shopping, the tool has four fixed IPs where you can easily turn your location.
For bank Transfers, here's how I go about it. Create a Fake bank account which have nothing to do with any of your personal details. This might not be easy to archive because no accountant will open a bank account without Passports and BVN. So here's how to bypass that.
Meet any Aboki man far from your location, Pay them to help you open a fake bank account. They will open the account with their personal details using the New Sim card you will buy for that purpose. They will collect and Give You the ATM. Now you are good to Go.
Anytime you pick some Cards, Use XCARET100 to move all Funds to your Fake bank account. Then from the Fake account, Withdraw from any POS far from you, or use the funds for online transactions. With this, you will stay anonymous without a trace.
But if you think You can stay safe using your personal account, You are free but whatever happens to you will be upon you as we will not be responsible for any act of law carried out in you.
XCARET100 Cost $50 – Transfer Money without Otp in Nigeria
The software – Mobile App Cost Just $50 and you will get a Lifetime License.
Note: You cannot share the app from one device to another but you can switch it from one device to another.
If You order XCARET100 You will Get a unique download link and a License Key which is made only to work with your download link. When you download, install, and enter your Key your app will be activated.
If you want to switch from one device to another, you will have to download using the same link again and also using the same activation Key but then the app will crash on the initial device because the key is only made for one app per device.
If any other person wants to get the app, he or she must purchase an Activation Key from us. Hope you understand.
The $50 can make you millions in a short while if rightly used. Just be careful and use your head. Remember there's nothing more important than staying anonymous when it comes to running street matters.
XCARET100 Business Opportunities
There are many people out there looking for reliable means to Cashout their Cards in Naira. You can target such clients, Work for them and get your share easily. They get the cards while you do the Cashout. (also part of the services I render and I have grown a large customer base on this).
You can affiliate and partner with us and you will earn a whopping $50 for every referral you bring to us. The more referrals You bring, the more money you make.
If You need the App and you don't have Money to Purchase it, we can give you the app for download with your license Key after bringing Two referrals. You can message us now to join our referral program.
XCARET100 only works for Nigeria Bank transfers so if you are looking for how to transfer from other countries without OTP, this app is not made for you.
XCARET100 Minimum and Maximum Transaction Limits
With XCARET100, You cannot Transfer below 30,000 Naira and you can't transfer above 3Million Naira daily.
The Transaction limit will rest every 48hrs. That means if you exit the maximum of 3 million naira today before you can send again, you will have to wait for another 48hrs. Wither on the same or different Credit/debit cards.
However, online shopping usage is unlimited. You can spend any amount shopping online.
XCARET100 APK OVERVIEW
Be sure to download the app on an Android phone with at least version 4.0 or greater versions.
As soon as you download and install Your Mobile App successfully, launch the app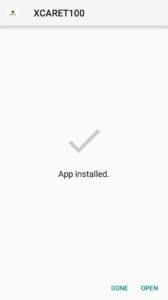 When you access the app, You can click the Start Button or the Menu button to start using the app.
When you do, you will see the main menu of the app.
The app is easy to navigate. Even internet newbies can use the app easily. Even at that, We have a step-by-step guide on how to use XCARET100. You will get the PDF guide when you make a purchase.
The Guide will show you every step on how to use the mobile app. Starting from the activation to the transfer process.
Conclusions: So far, You have gotten the Last longing solution on How to Transfer money in Nigeria without OTP verification.
You Can't Hit the street hard unless you are prepared and you can't be prepared without getting your tools ready.
Get your Tools Ready Now and start hitting the street hard. GOODLUCK. Please share…..