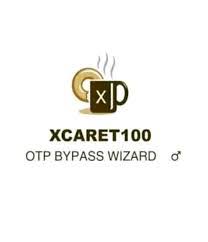 We shall be talking about how to bypass bank OTP verification in Nigeria using Xcaret100 and at the end of the day, you must have learned how to transfer money without otp verification in Nigeria. Just keep rocking but always concentrate on the safety aspect.
Before Now And Even Now, I have been working Online and doing my things on a Code and so many Guys has known me so they prefer working with me on a regular. I don't advertise myself either but in one way or the other and through my work on this site, they get to deal.
If I do the calculation rightly, I have over 23 constant Guys who regularly supply Credit/ Debit cards for Easy Cashout and they are like "Hey John how do you manage to transfer Funds without Otp Verification" because I do it in a matter of minutes and send them their shares so they are very surprised thinking it's very impossible to bypass bank OTP verification
I don't Really Share Most of My Tools even for Money because they are well known even by the Government agents (SARS, Police, and other Bodies, it becomes a problem to us). Most of the secrete tools I use do meet them on my phone on many occasions but because they don't even know their functions they just skip it like a normal app (but don't try That anyway as it's risky).
At the end of this post, I will explain:
The Meaning of Bank OTP Verification
I Will Tell You How possible it's to Bypass Bank OTP verification
I will share one Powerful Tool To Bypass OTP verification in Nigeria
And How to Remain Anonymous During this Transfer